Episodes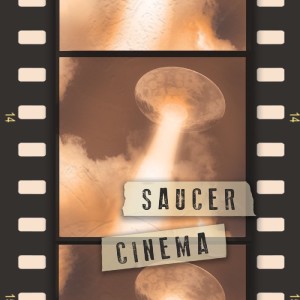 Tuesday Jul 06, 2021
Tuesday Jul 06, 2021
On this week's mothership-sized episode Jen Albright of the podcast Have You Seen This? beams aboard to talk about the 1976 documentary Overlords of the UFO.
We explore the film's charming 70s crackpot aesthetics, Jen's own real life encounter with the UFO crowd, Uri Gellar, psychic dolphins, internet culture, cosmic ray-induced idiocy, the secret origin of Minions, and other tangents. Most importantly we delve into the life of the documentary's producer and host/narrator, W. Gordon Allen, who proves to be a rather colorful and fascinating figure.
Tuesday Jun 29, 2021
Tuesday Jun 29, 2021
Our movie this week is the 1995 made-for-television film Visitors of the Night, directed by Jorge Montesi and starring Markie Post and Candace Cameron. Joining me to discuss this shockingly-not-a-Lifetime-movie offering is the ever-delightful Mandee from the podcasts Fake Movies and Colorado Creeps.
Tuesday Jun 22, 2021
Tuesday Jun 22, 2021
Welcome to Saucer Cinema, the podcast about UFOs, aliens, and otherworldly phenomena in film, tv, and other media. 
For this inaugural episode I am joined by Erik Thybony of the podcast Illogical Contraption: Nights After Dark to discuss the 1989 film adaptation of Whitley Strieber's alien abduction classic, Communion, directed by Philippe Mora and starring Christopher Walken.
We go into the allegedly true story behind the book and movie, speculate about the interior design tastes of extraterrestrials, and marvel at Christopher Walken's performance which, like Strieber's alien visitors, has to be seen to be believed.
Enjoy!